Carefully matured local products
Our philosophy is balanced between regional flavours and an innovative culinary experience. It is important to us to use mainly local products and to work closely with local producers. We are not out to change the world or to impose our values but we do want to draw attention to the richness of the Fribourg region.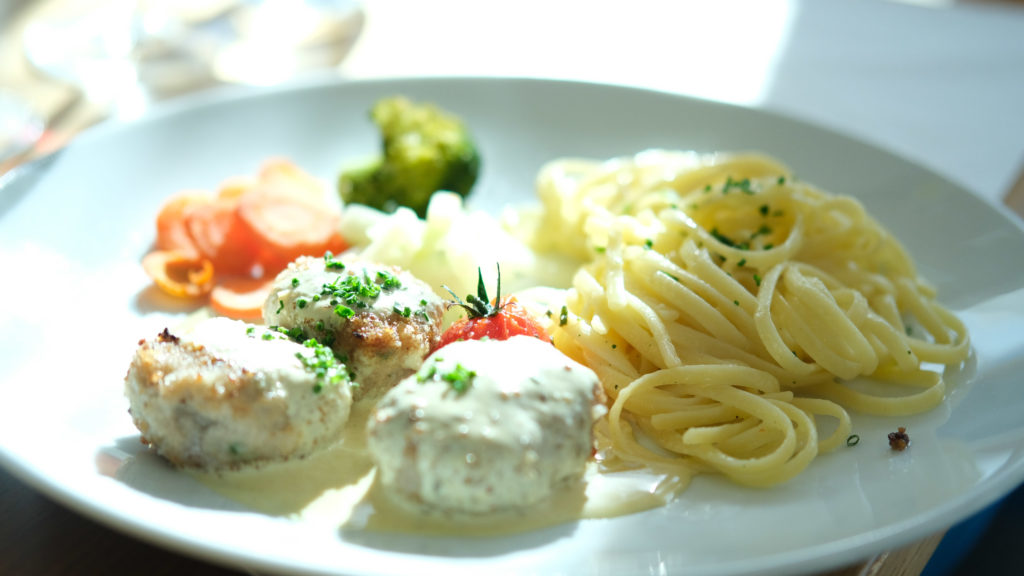 Our chef Linda is a young promising talent gifted with a great sensitivity and a distinct attention to detail. On our menu you can find conventional courses but also delicious creations elaborated with passion by Linda.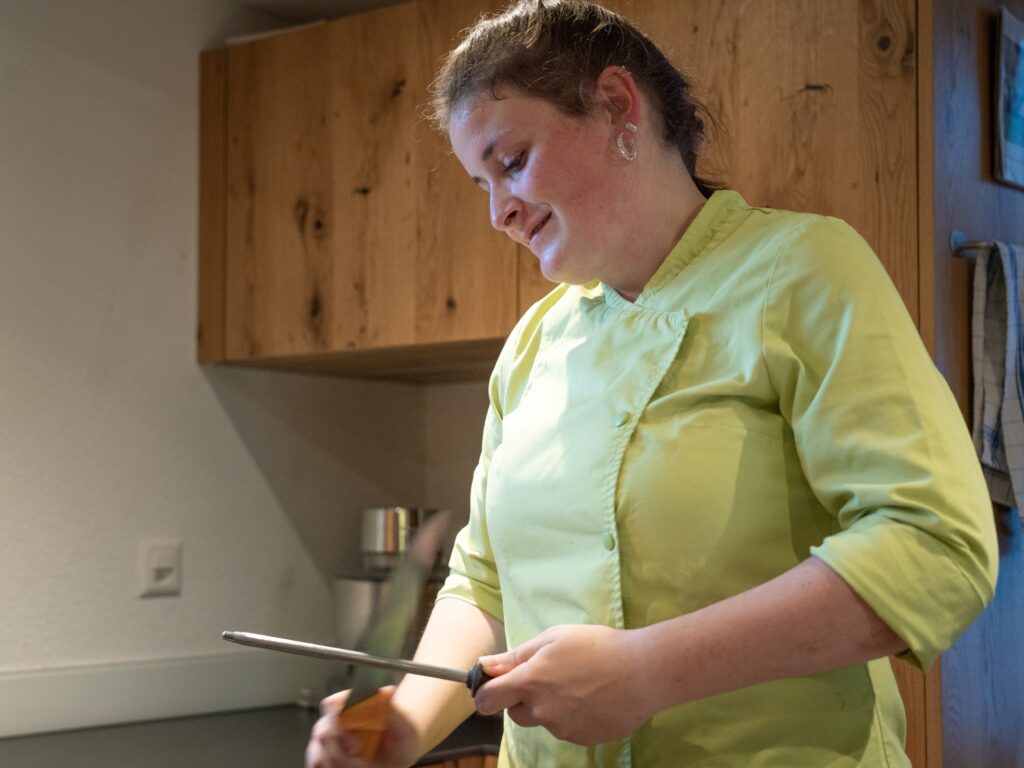 As for the coffee menu, we offer a small selection with local specialties. If you are just a little bit hungry, we offer various snack options, including local cheeses, homemade cakes and seasonal soups.
Our room "sous combles" (attic) welcomes you for sumptuous parties, laid back apéritifs or rewarding meetings. This huge room is bright and the visitors are delighted by its exposed beams and its modern layout. Decoration and arrangement? Our team is there to meet your expectations.The attic room offers a perfect setting for a successful seminar or a simple celebration.